One of the largest truss in the world- the succeed of AGRIMECO's manufacture and assembly
[Wednesday, 10-28-2015]
VietinBank Tower project is widely considered as a very modern building construction. It is not only well-known as the highest and largest building, but also the most unique architectural in Vietnam. Besides that, this project requires one of the strictest technical procedures in the construction industry nowadays. This project is a 300,000 square meter mixed-use development consisting of 68- and 48-storeys towers joined by a seven-level podium, with 2 levels of basements.
The 68-storeys, as known as the V-shaped office tower, is designed with 06 trusses, each has weight of approximately1000 tons of steel, 55 meters wide and 10 meters high. These trusses are assembled from steel plates, which have the thickness up to 100 millimeters, and are linked together by thousands of high intensity bolts and associated welding followed by the ASTM (American Society for Testing and Materials) quality.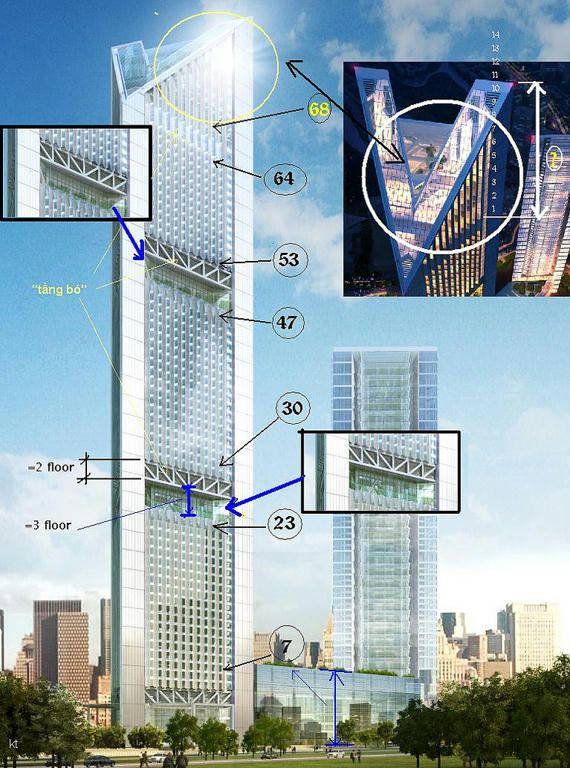 VietinBank Tower Project is designed with 6 trusses for the V-shaped office tower
This is one of the few largest trusses in the world. In order to accomplish this, AGRIMECO had to rationalize, synchronize from the design calculations, verification and installation technology.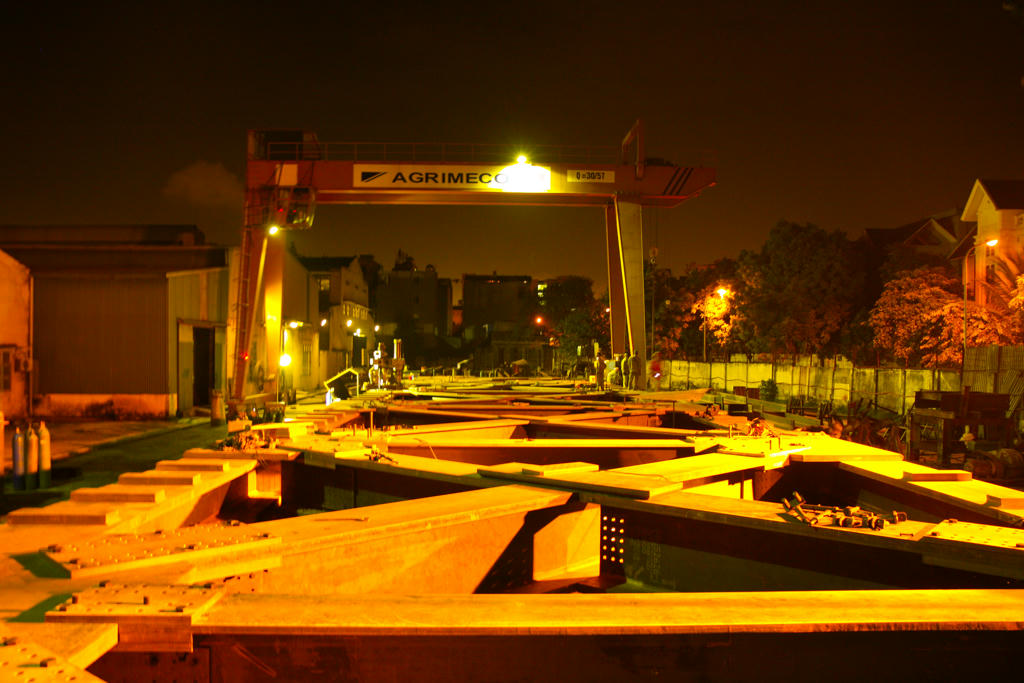 Effulgent truss under the night light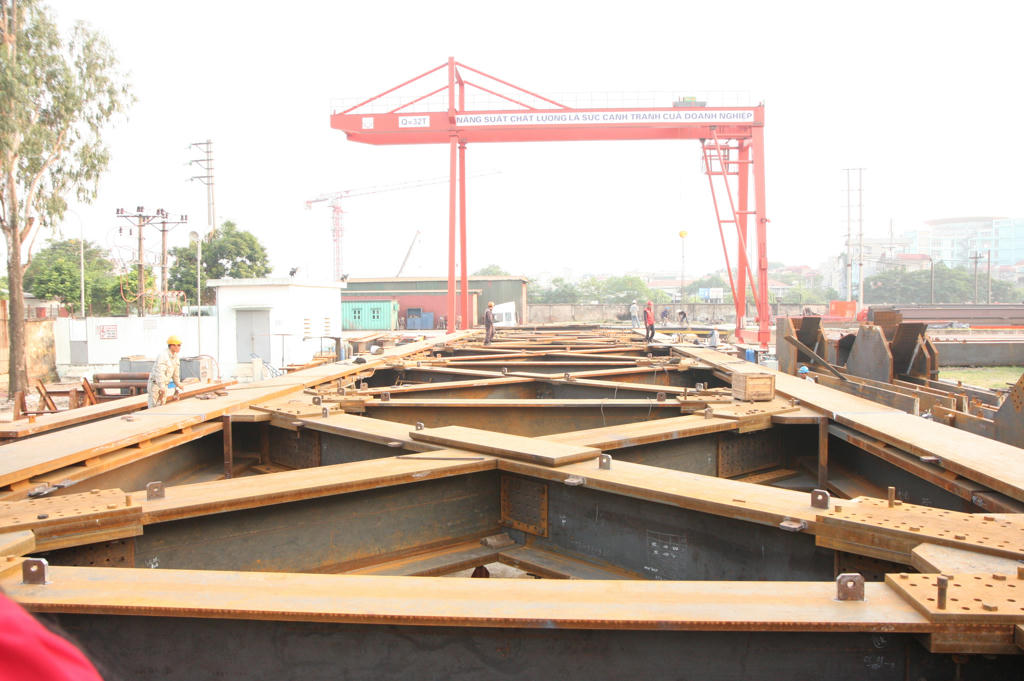 The first truss is assembled at the workshop No.1 of AGRIMECO
Moreover, AGRIMECO had also hired a lot of leading specialists in conjunction with a team of expert experienced engineers, in order to produce not only optimal fabrication and installation methods for the trusses, but also to ensure the technical quality and safety.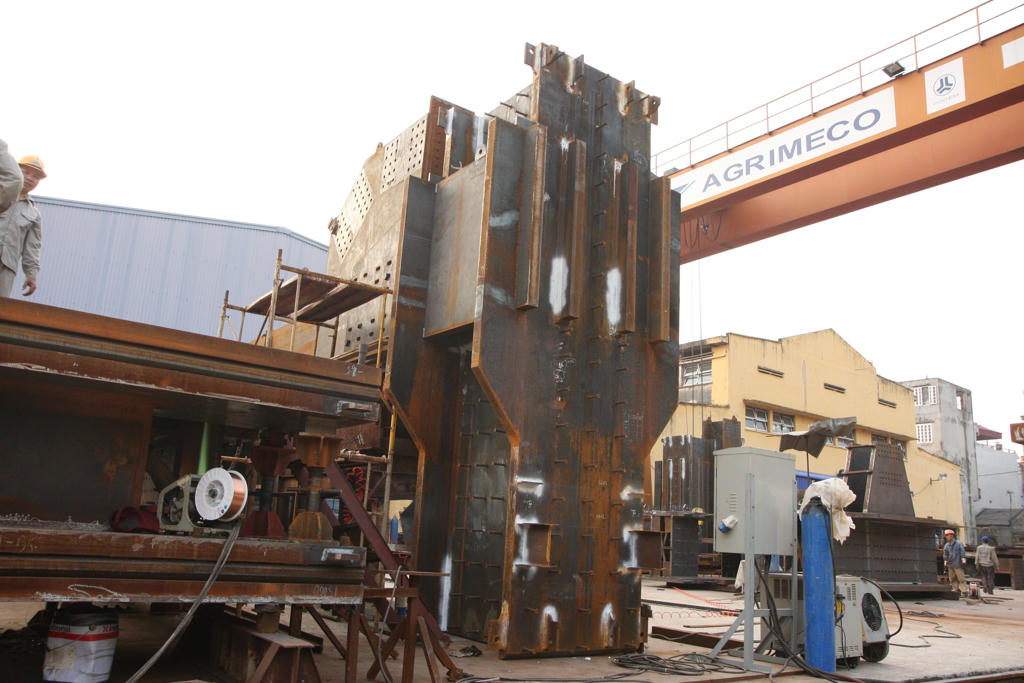 Truss is assembled by steel plates, high intensity bolts and associated welding according to the ASTM quality.
Considered as the very first step, AGRIMECO had finished 2 out of total 6 trusses (from floors 5 to 7) and conducted a trial assembly at the assembly yard of the workshop No. 1.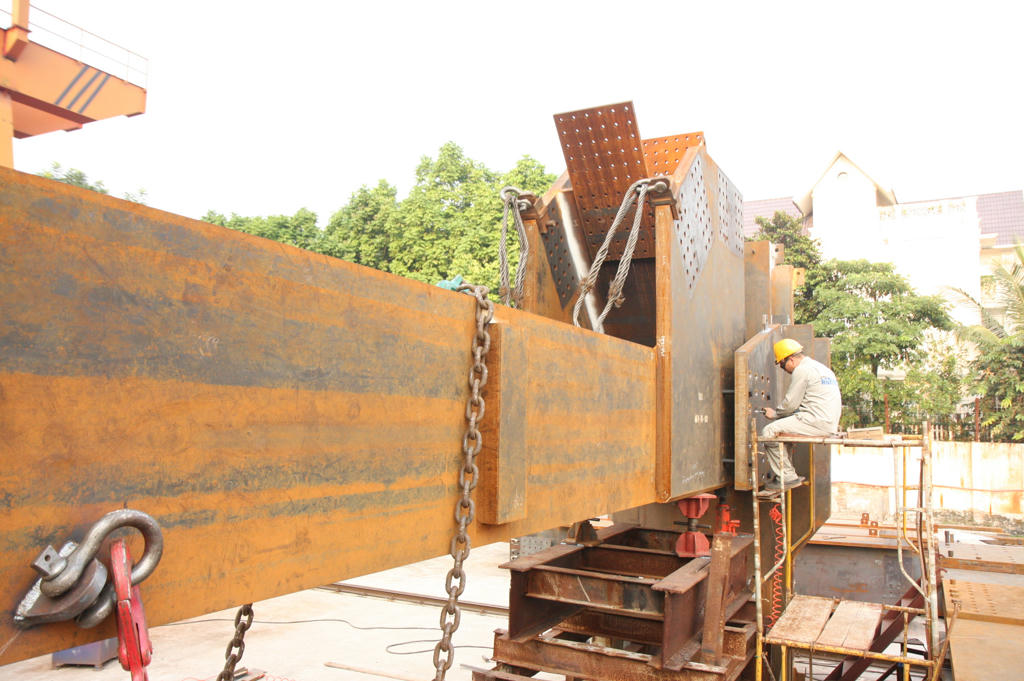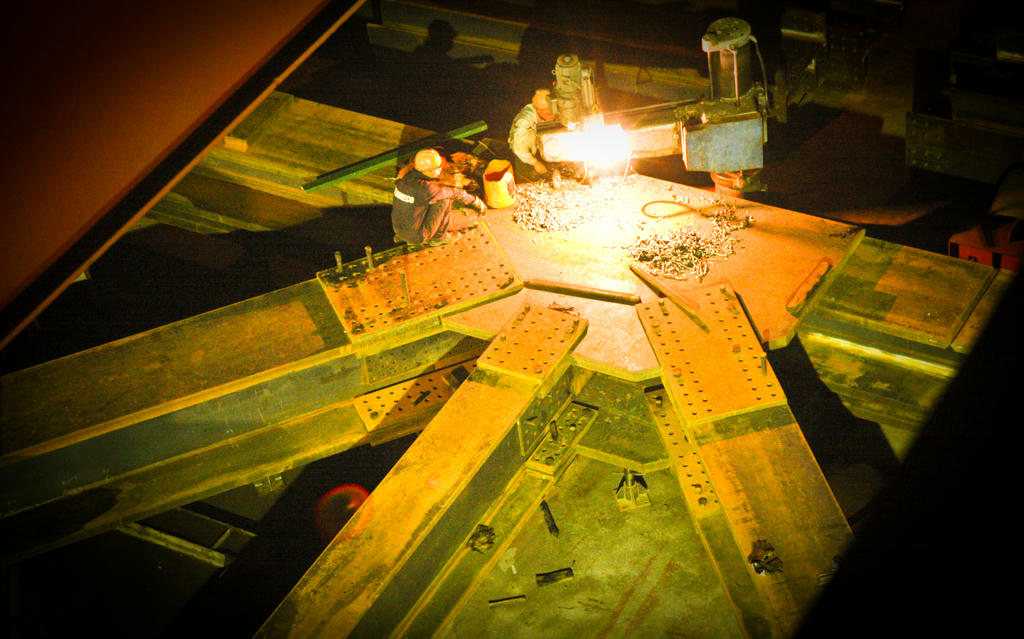 The harder the AGRIMECOers work, the better the quality of the VietinBank tower project.
After the outcomes of the trial assembly met the requirements, AGRIMECO had conducted to deliver and assemble at the site according to the approved methods.
Images of trusses' assembly at the workshop No. 1: