AGRIMECO's manufacture of facilities for Andritz Hydro ensuring the progress of the Nam Lik 1 Hydropower project
[Thursday, 11-12-2015]
In 2015, AGRIMECO continues affirming the power of brand as the Vietnam's leading enterprise in the field of design and manufacture of hydraulic mechanical equipment for hydropower projects not only in Vietnam but also exporting to other countries.
With the existing stature, AGRIMECO continuously receives many orders of design and manufacture of hydraulic mechanical equipment for Andritz Hydro from Austria- standing as the World No.1 on the scale and quality of hydropower equipment. For example: the Nam Lik 1 Hydropower project, which was located 90 km away to the north from the Vientiane (Capital City of Laos), with the total value of Engineering- Procurement- Construction (EPC) at around 81 million USD, and the design capacity is 65 MW.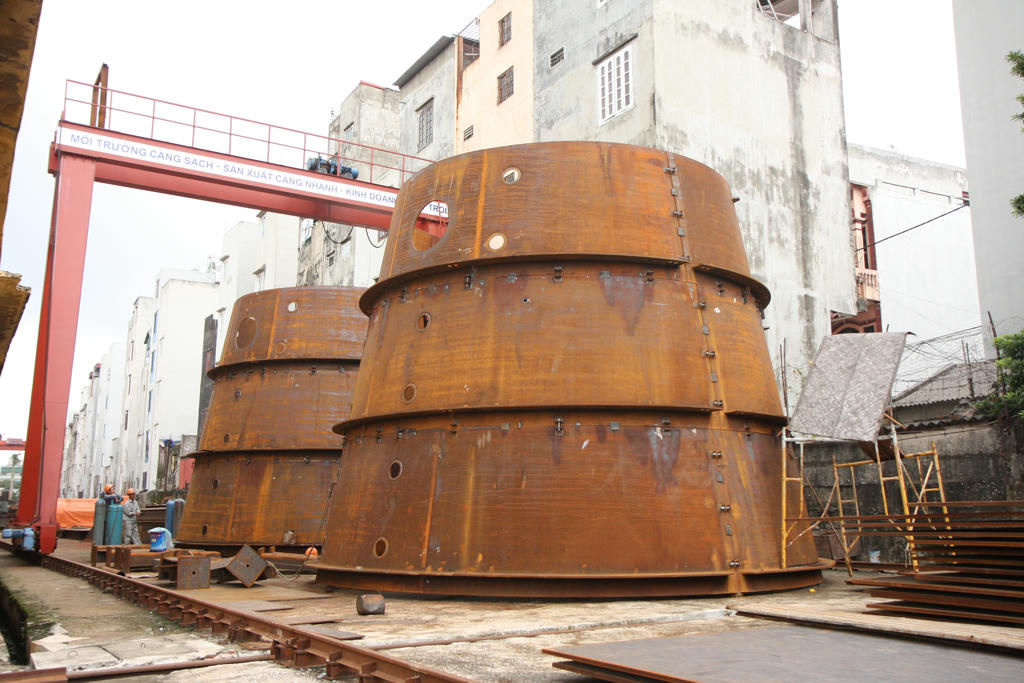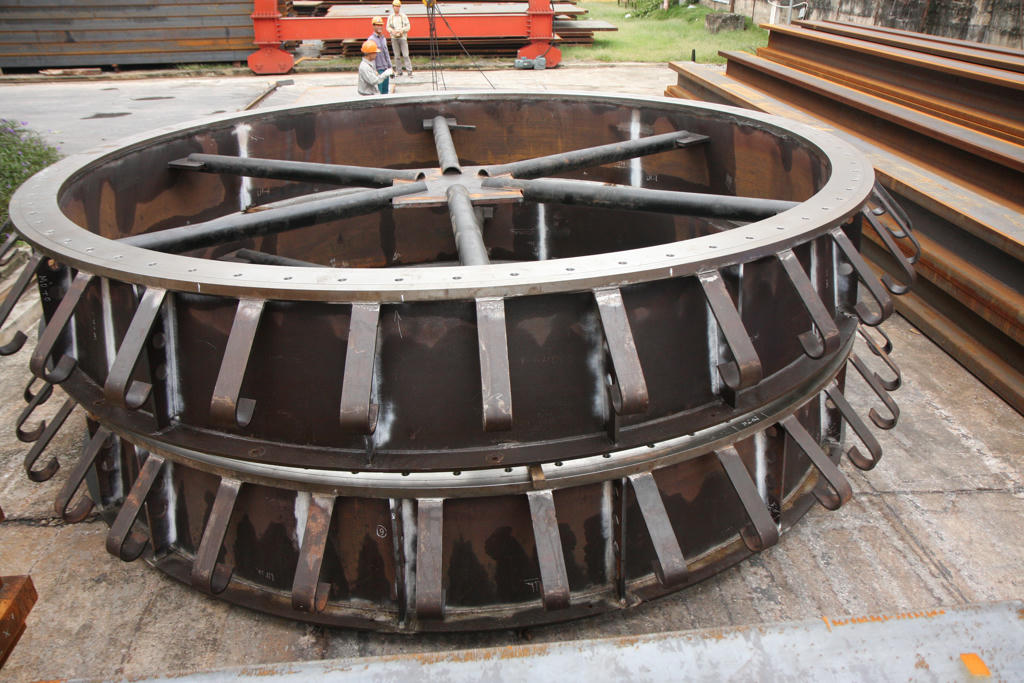 AGRIMECO's fabrication of 02 Draft Tube Liners on orders of Andritz Hydro for the Nam Lik 1 Hydropower project (Laos). Each Draft Tube Liner is 6.2m high, 6.8m diameter and weighs about 24 tons
Currently, AGRIMECO is fabricating equipment for Nam Lik 1 Hydropower project (Laos) by order of Andritz Hydro, which contains 02 sets of Pier Nose Liner, 02 sets of Cover Hatch Cover, 02 sets of Draft Tube Liner and 02 sets of Foundation Plan.
Completing the final stages of the Cover Hatch Cover.
This is the first export steel product of AGRIMECO, so the engineers, workers have tried their best on focusing on every detail of products, in order to ensure the technical requirements as well as the quality and the progress of the project.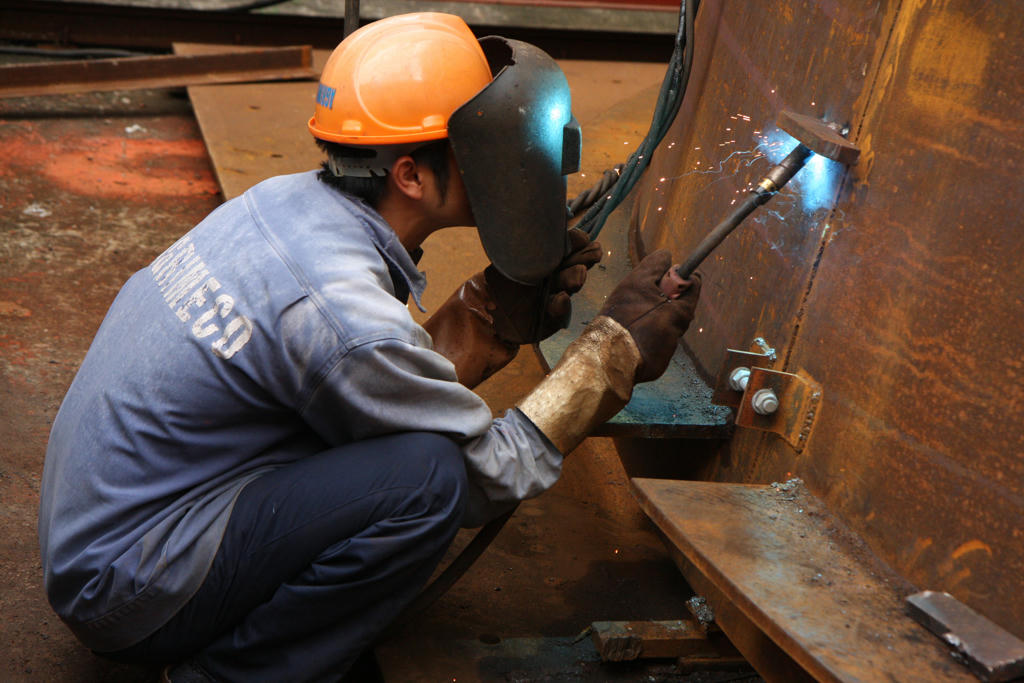 AGRIMECO's worker works carefully on every detail of the product, guarantees the technical requirements and the quality of the project..
Andritz Hydro highly appreciates the responsibility, competence and experience of AGRIMECO through the quality of the ordered steel products, promising to continue cooperating with AGRIMECO on continuous projects in the near future.