The delegation of Andritz Group visits and works at AGRIMECO
| | |
| --- | --- |
| | On 19th November 2015, Mr. Wolfgang Leitner - President & CEO of the ANDRITZ Group and Mr. Wolfgang Semper - President of ANDRITZ Hydro led the delegation of the ANDRITZ Group - Austria, paid a visit and worked at Mechanization Electrification Construction Corporation - Joint Stock Company (AGRIMECO). |
The delegation of ANDRITZ had received a warm welcome from Mr. Le Van An- President & CEO of AGRIMECO and the other leaders of AGRIMECO.
Austrian ANDRITZ Group is a great conglomerate in the world; especially the ANDRITZ Hydro is the biggest unit in the field of hydropower equipment, and also has the bilateral relations with AGRIMECO in recent years. Based on trust and initial success cooperation, ANDRITZ Group had arranged the highest level meeting between the ANDRITZ Group and AGRIMECO Conglomerate, in order to further develop the bilateral relations. Accordingly, AGRIMECO continue placing other orders with ANDRITZ Hydro for other AGRIMECO's hydropower projects. And vice versa, ANDRITZ keeps placing orders of fabricating greater mechanical products, initially for the hydropower and later for the thermal power as well as other industries of ANDRITZ Group.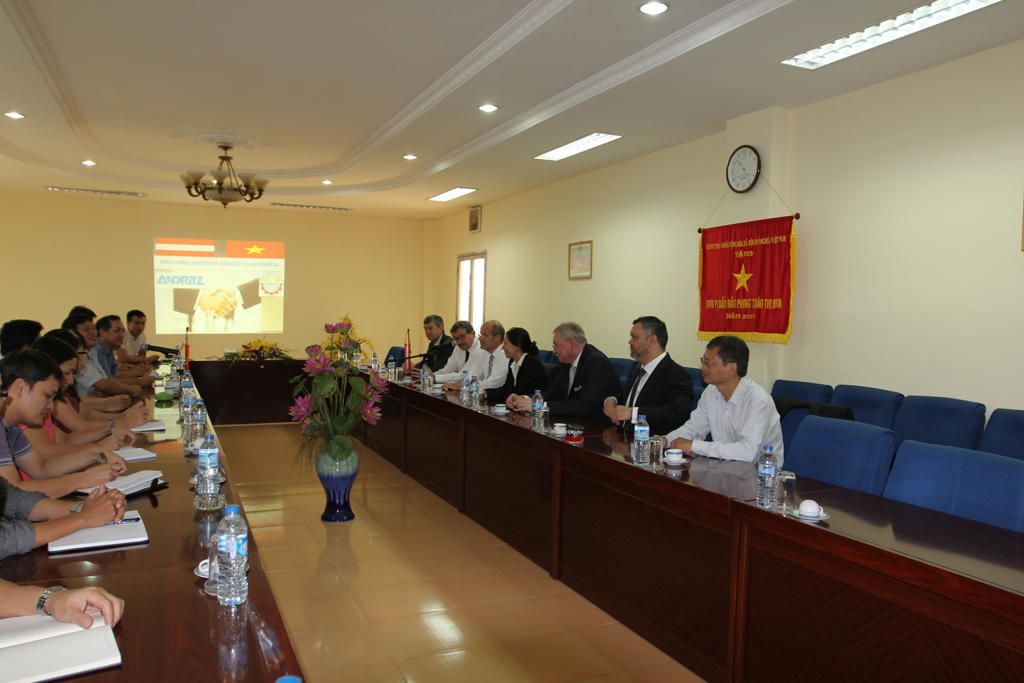 The meeting between ANDRITZ GROUP and AGRIMECO at the head quarter of AGRIMECO
ANDRITZ highly appreciated the techniques, as well as the quality of AGRIMECO's products, and also send out their praise for the AGRIMECO's efforts to meet the progress of the project.
After the meeting, ANDRITZ has been impressedby AGRIMECO's human resource and manufacture operation. This is a very good first step in the entrepreneurship between two great conglomerates. ANDRITZ also put their trust and promise that they will continue cooperate with AGRIMECO in the upcoming projects.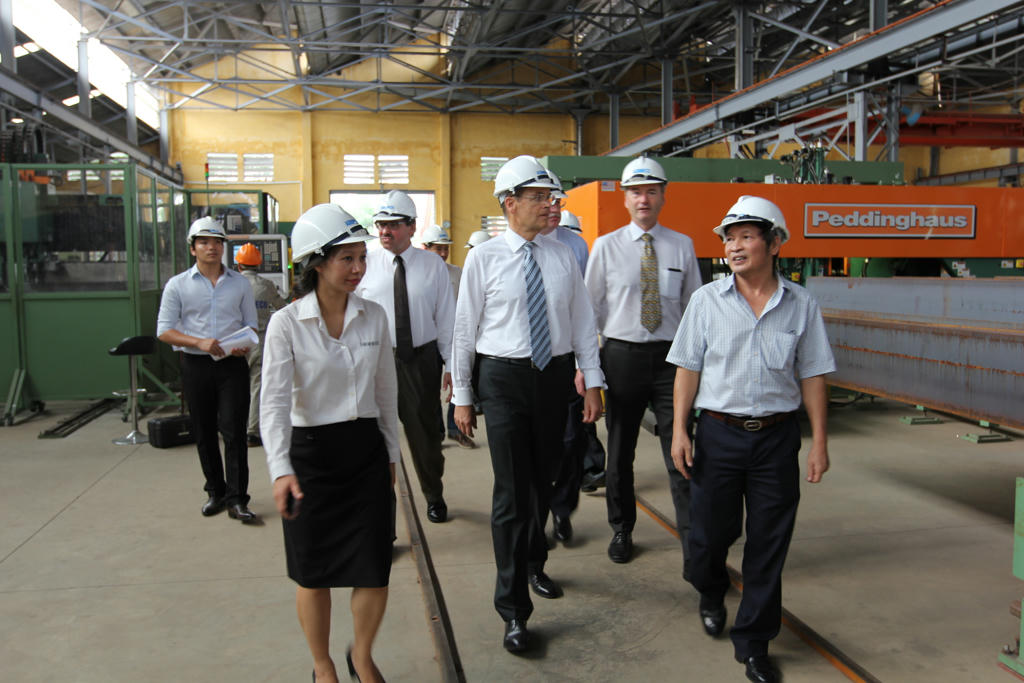 ANDRTIZ Group visits AGRIMECO's factory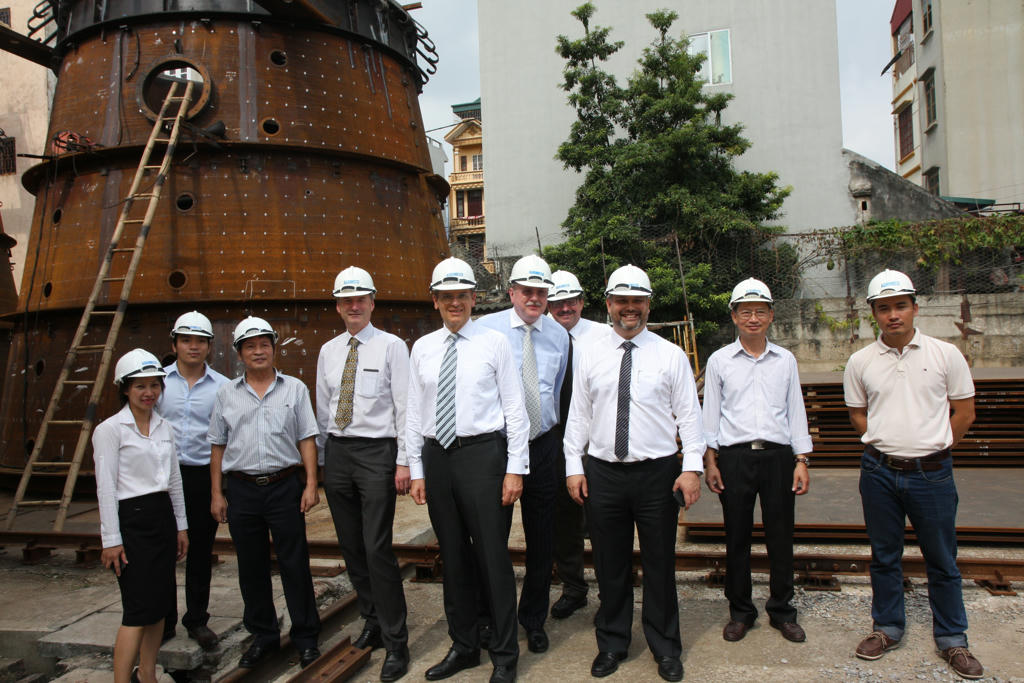 Draft tube – one of the ANDRITZ's orders for hydropower project in Laos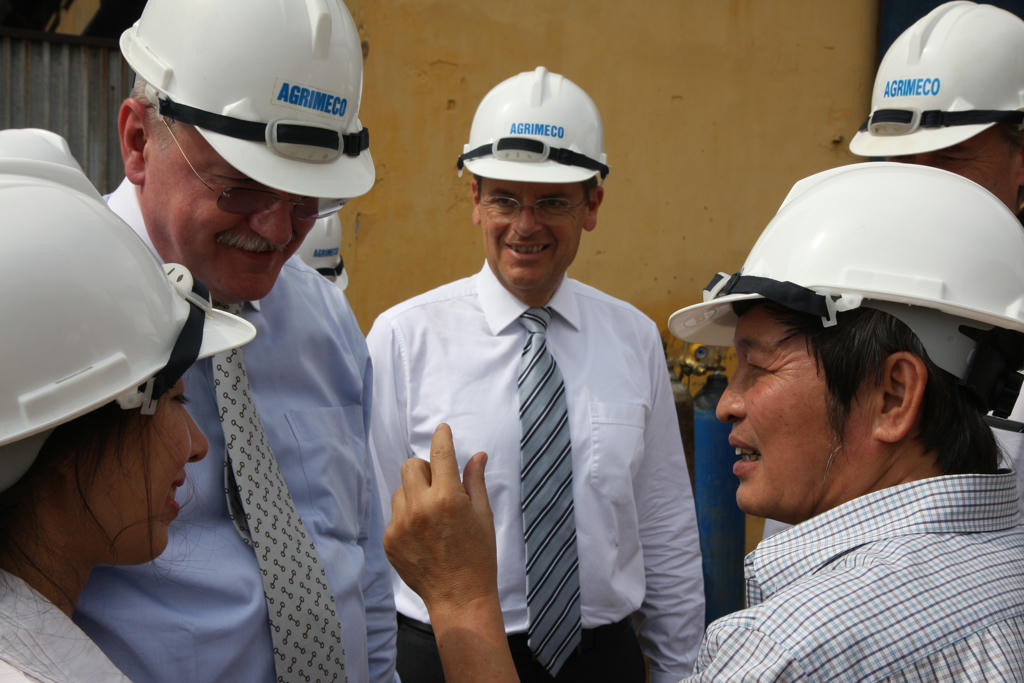 Mr. Le Van An- the President and CEO of AGRIMECO, introduces to ANDRITZ about products and equipment that AGRIMECO is manufacturing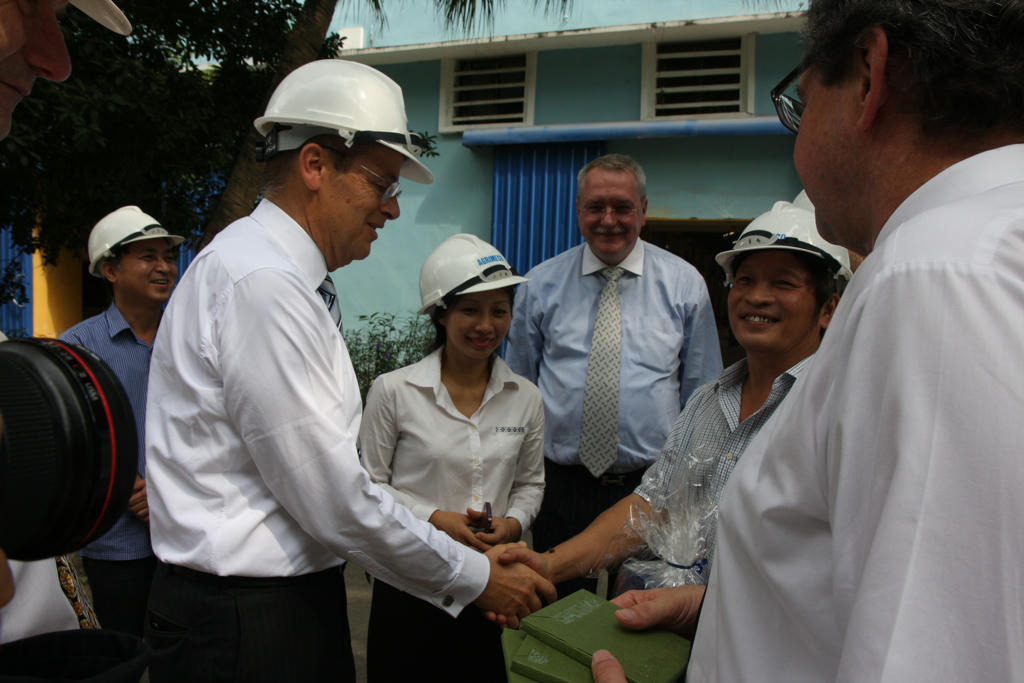 The visit created the trust of a long live relationship between ANDRITZ and AGRIMECO
After visiting AGRIMECO's factory, ANDRITZ's leaders hadtaken a look by their own eyes of AGRIMECO's achievements. CEO of ANDRIZ Group had been convinced entirely by AGRIMECO's ability of fabricating mechanic products, and had affirmed that they would officially send big orders for AGRIMECO to manufacture and export to ANDRITZ's projects around the world.